Use Cloud Secure Print to allow users to send secure print jobs to Brother devices over the Internet, without downloading a printer driver.
In addition, set Cloud Secure Print to allow users to send print jobs to Brother devices even when away from your home or office. This convenient built-in feature within Brother Apps provides secure printing to remote devices without requiring a connection to a corporate network.
Users can either email documents to the Brother device or upload documents using a web browser. Documents cannot print until the sender enters a unique password on the destination device's control panel.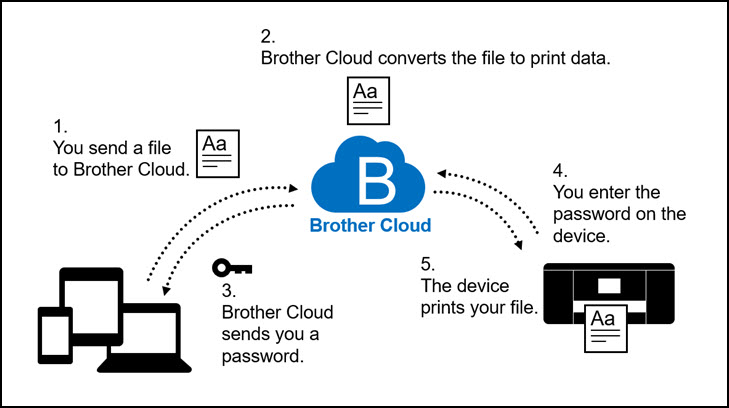 Benefits
Offers a built-in solution requiring no setup - no software or drivers to download.

Allows secure printing via Web or Email, while preventing others from handling your printed confidential documents.

Offers remote batch printing; save time by sending print jobs from remote locations and print them all when you return to your office.
Use Cases
Supported Models
To check if your device supports the Cloud Secure Print feature, contact Brother Customer Service or your local Brother dealer.