HL-2140
| | |
| --- | --- |
| | FAQs & Troubleshooting |
Date: 02/20/2019 ID: faq00002994_002
Install the built-in drivers (For Windows 8 or later)
The built-in drivers support the basic functions of your Brother machine.
> Click here to see details of the supported functions by the built-in drivers.
NOTE: Illustrations shown below are from a representative operating system, and may differ from your operating system.
The installation steps of the built-in drivers are different depending on the connection method.
Note that an Internet connection is required to install the built-in drivers.
If the computer is not connected to the Internet, the built-in driver may not be installed properly.
The built-in drivers you can install via USB connection support printing and scanning*1 functions.
(*1 The functions available vary depending on your Brother machine.)
To install the driver, connect the Brother machine to your PC with a USB cable. The built-in drivers will be installed automatically.
If the driver does not install automatically, check the following solutions that may be applicable for your case.
Connect the Brother machine and your computer directly.
Do not use a USB hub to connect between the machine and your computer (as this can cause non recognition issues).
Reconnect the USB cable between the Brother machine and your computer.
Turn the Brother machine power off and on (unplug machine from mains supply and plug back in).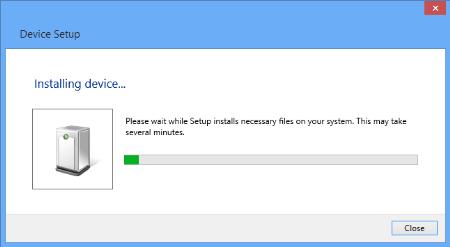 ADS-1200, ADS-2000, ADS-2000e, ADS-2200, DCP-130C, DCP-1400, DCP-165C, DCP-330C, DCP-350C, DCP-385C, DCP-7030, DCP-7040, DCP-7060D, DCP-J125, DS-600, DS-610, DS-700D, FAX-1800C, FAX-1820C, FAX-1840C, FAX-1860C, FAX-1960C, FAX-2440C, FAX-2480C, FAX-2580C, FAX-2820, FAX-2840, FAX-2900, FAX-2920, FAX-2940, FAX-3800, FAX-4100/FAX-4100e, HL-2140, HL-2220, HL-2230, HL-2240, HL-2240D, HL-5340D, HL-5440D, HL-L2300D, HL-L2320D, HL-L5000D, MFC-230C, MFC-240C, MFC-250C, MFC-290C, MFC-3100C, MFC-3200C, MFC-3360C, MFC-5100C, MFC-7240, MFC-7340, MFC-8500, MFC-J220, MFC-J245, PDS-5000, PDS-6000
If you need further assistance, please contact Brother customer service:
Content Feedback
To help us improve our support, please provide your feedback below.
Step 1: How does the information on this page help you?
Step 2: €Are there any comments you would like to add?

Please note this form is used for feedback only.