DCP-9055CDN
| | |
| --- | --- |
| | FAQs & Troubleshooting |
Date: 07/11/2011 ID: faq00002011_000
I'm using Windows XP. I cannot scan with the USB cable.
The USB controller program not being updated may cause this. To resolve this issue, please follow the instructions below:
For Windows XP (not updated with any Service Packs):
Click here to visit the Microsoft's web site and install the latest Service Pack of Windows XP.
For Windows XP SP1/ SP2/ SP3 users:
Right click on the My Computer icon on the desktop and select Properties.
Click on the Hardware tab and then click on Device Manager.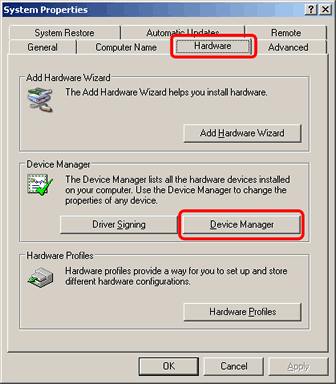 Click on the + of "Universal Serial Bus controllers" to expand it.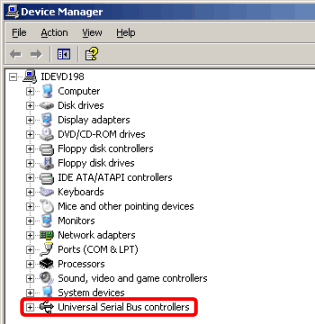 Right click on Enhanced Host Controller and select Properties.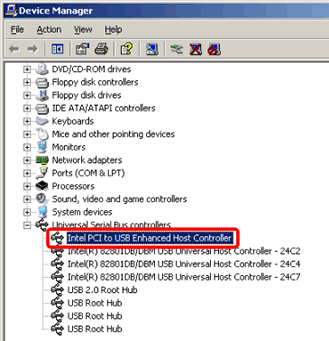 Click on the Driver tab and then click on Driver Details.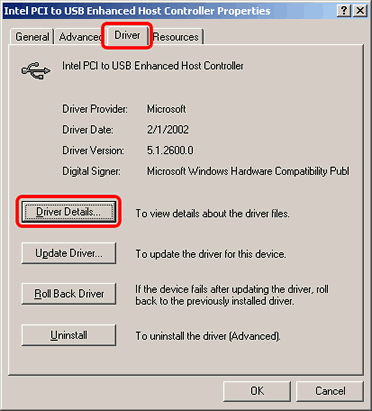 Select C://WINDOWS/system32/drivers/usbehci.sys in the list and confirm its file version.
-If it is "5.1.2600.41", follow the steps below.
-If not, there may be another cause. Continue to check "FAQ & Troubleshooting" for other possible solutions.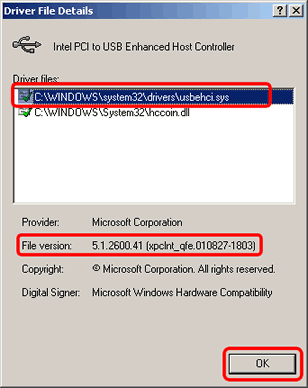 Click OK to close the window.
Click on Update Driver.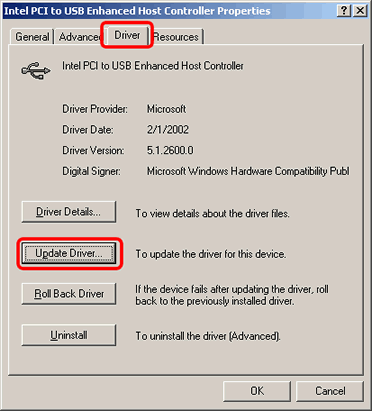 The hardware update wizard will appear. Select Install the software automatically and click Next.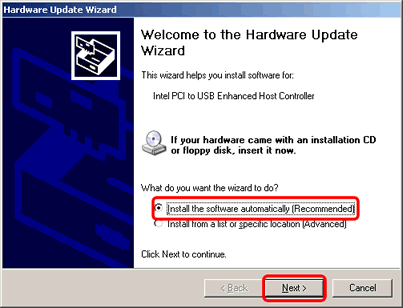 Click Finish.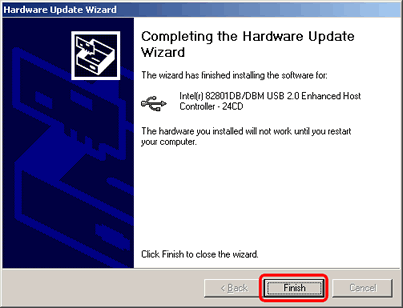 Restart your computer.
Repeat Step 1 to 6 and make sure that the file version is "5.1.2600.1106".
DCP-165C, DCP-185C, DCP-195C, DCP-385C, DCP-585CW, DCP-6690CW, DCP-8020, DCP-8025D, DCP-8040, DCP-8060, DCP-9040CN, DCP-9055CDN, DCP-J125, DCP-J140W, DCP-J152W, DCP-J4110DW, DCP-J4120DW, MFC-255CW, MFC-290C, MFC-295CN, MFC-490CW, MFC-5890CN, MFC-6490CW, MFC-6890CDW, MFC-790CW, MFC-795CW, MFC-8220, MFC-8370DN, MFC-8380DN, MFC-8440, MFC-8460N, MFC-8510DN, MFC-8820D, MFC-8840D, MFC-8860DN, MFC-8880DN, MFC-8890DW, MFC-8910DW, MFC-8950DW, MFC-9120CN, MFC-9140CDN, MFC-9320CW, MFC-9340CDW, MFC-9420CN, MFC-9440CN, MFC-9450CDN, MFC-9460CDN, MFC-9840CDW, MFC-990CW, MFC-9970CDW, MFC-J220, MFC-J265W, MFC-J410, MFC-J415W, MFC-J430W, MFC-J4510DW, MFC-J4620DW, MFC-J470DW, MFC-J4710DW, MFC-J480DW, MFC-J5320DW, MFC-J5720DW, MFC-J5910DW, MFC-J5920DW, MFC-J615W, MFC-J625DW, MFC-J650DW, MFC-J6510DW, MFC-J6520DW, MFC-J6910DW, MFC-J6920DW, MFC-J825DW, MFC-J870DW, MFC-L5755DW, MFC-L6700DW, MFC-L6900DW, MFC-L8850CDW, MFC-L9550CDW
If you need further assistance, please contact Brother customer service:
Content Feedback
To help us improve our support, please provide your feedback below.
Step 1: How does the information on this page help you?
Step 2: €Are there any comments you would like to add?

Please note this form is used for feedback only.