Introducing Design Database Transfer
PC based application that allows you to easily manage your embroidery data and wirelessly transfer it to your sewing machine.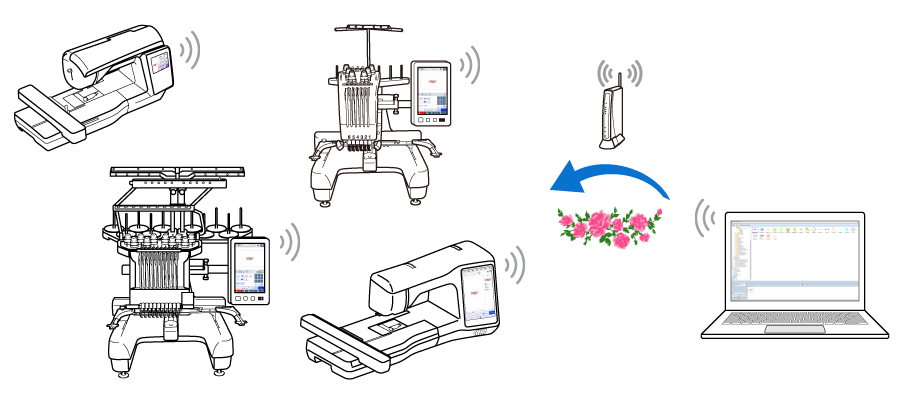 What is Design Database Transfer?
Design Database Transfer makes embroidery data management easy by displaying vast amount of data with thumbnail viewer.
You can send the embroidery data wirelessly to your wireless LAN compatible Brother machine.
What are the key features of Design Database Transfer?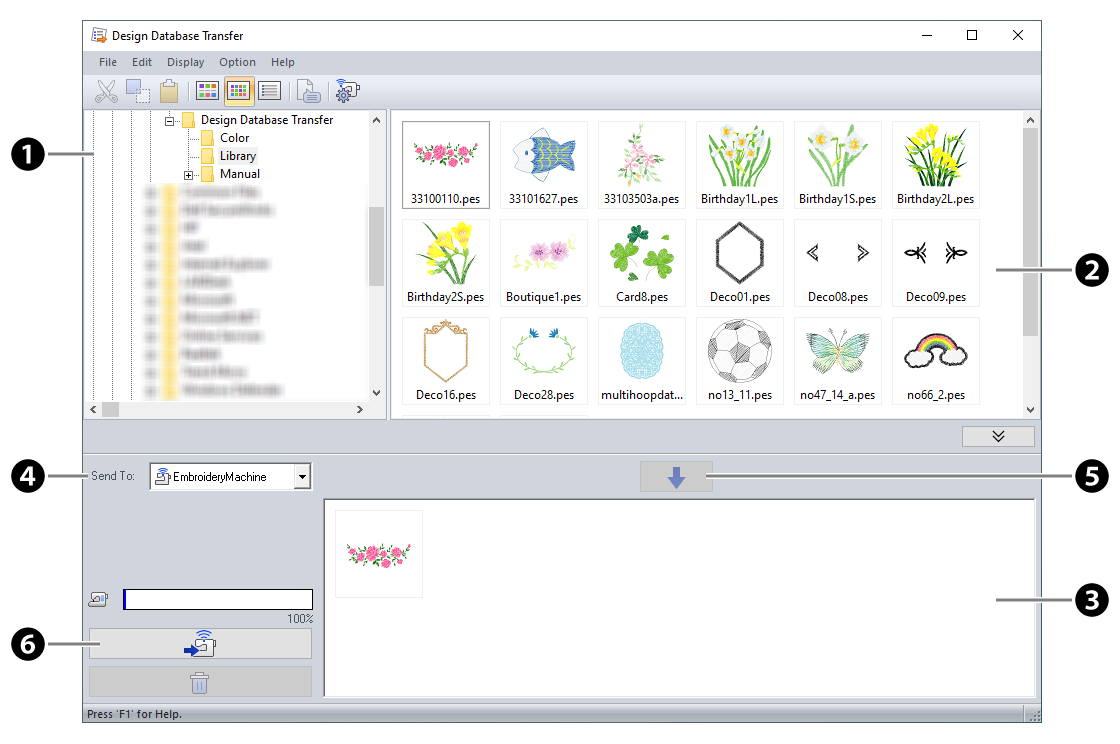 Folder pane
Contents pane
Writing list
Send to selector
Add button
Transfer button
Transferring embroidery designs to a machine via wireless LAN
Pairing your machine with your computer via wireless network can be done in simple steps in the application.
Embroidery data can be transferred to your machine with a simple operation in the application.
The following file formats can be transferred to the machine.


.pes, .phc, .phx, .dst, .pen
Organizing embroidery designs while viewing images of the file contents
The thumbnails of embroidery data are displayed in the thumbnail viewer. You can easily browse and manage them.
The following file formats can be displayed in the thumbnail viewer.


.pes, .phc, .phx, .dst, .pen, .exp, .pcs, .hus, .vip, .shv, .jef, .sew, .csd, .xxx

Embroidery design can be easily searched by the search conditions such as the design size, the file format or the total number of thread colors.
To use Design Database Transfer
Download the installer, and then install Design Database Transfer to your computer.
Instruction Manual
The Instruction Manual can be viewed from the application.
Click [ Help ] in the menu bar at the top of the window, and then select [ Instruction Manual ].

Supported Operating Systems
Windows 8.1/ Windows 10 (32 or 64 bit) , Windows 11
Compatible Model
Design Database Transfer is available only when embroidering with our wireless LAN-compatible embroidery machines.
Contact your authorized dealer for details on our wireless LAN-compatible models.
Introducing PE-DESIGN 11
About PE-DESIGN 11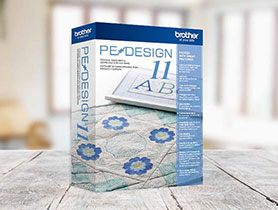 We have packed this software with so many time-saving features that will help you create more in less time. Imagine the capability to create your own fonts, stitches and designs - just once - to use many times on hats, pillows, shirts, and other fabrics. Reduce the amount of time spent changing threads by using the Intelligent Color Sort feature, which will stitch those areas that share one color in groups.
Trial version of PE-DESIGN 11
Would you like to give it a try before you buy?