MFC-J880DW
| | |
| --- | --- |
| | FAQs & Troubleshooting |
Date: 10/22/2020 ID: faq00100375_000
Use Mopria® Print Service (MPS) with my Brother machine
For more information about Brother Mopria® Print Service(MPS) Support, visit our Mopria® Print Service Support page.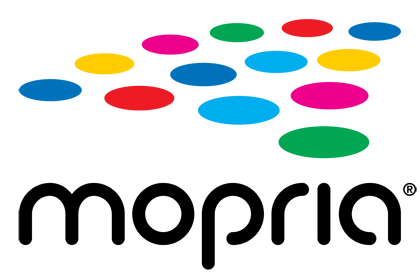 Trademark Attribution Statement
The following trademark attribution statement must accompany all uses of the Mopria word mark and Mopria and Mopria Alliance logos on product packaging, promotional literature, etc.
"Mopria®, the Mopria® Logo and the Mopria® Alliance logo are registered and/or unregistered trademarks and service marks of Mopria Alliance, Inc. in the United States and other countries. Unauthorized use is strictly prohibited."
DCP-J152W, DCP-L2520DW, DCP-L2540DW, DCP-L2550DW, DCP-L5500DN, DCP-L5600DN, DCP-L5650DN, HL-3140CW, HL-3170CDW, HL-3180CDW, HL-L2305W, HL-L2315DW, HL-L2325DW, HL-L2340DW, HL-L2350DW, HL-L2360DW, HL-L2370DW(XL), HL-L2380DW, HL-L2390DW, HL-L2395DW, HL-L3210CW, HL-L3230CDW, HL-L3270CDW, HL-L3290CDW, HL-L5100DN, HL-L5200DW(T), HL-L6200DW(T), HL-L6250DW, HL-L6300DW, HL-L6400DW(T), HL-L8250CDN, HL-L8350CDW, HL-L8350CDWT, HL-L9200CDWT, MFC-9130CW, MFC-9330CDW, MFC-9340CDW, MFC-J1010DW, MFC-J1170DW, MFC-J1205W, MFC-J1215W, MFC-J245, MFC-J285DW, MFC-J4320DW, MFC-J4335DW, MFC-J4420DW, MFC-J450DW, MFC-J4535DW, MFC-J4620DW, MFC-J470DW, MFC-J475DW, MFC-J480DW, MFC-J485DW, MFC-J491DW, MFC-J497DW, MFC-J5330DW, MFC-J5520DW, MFC-J5620DW, MFC-J5720DW, MFC-J5830DW(XL), MFC-J5845DW(XL), MFC-J5920DW, MFC-J5930DW, MFC-J5945DW, MFC-J650DW, MFC-J6520DW, MFC-J6530DW, MFC-J6535DW(XL), MFC-J6545DW(XL), MFC-J6720DW, MFC-J680DW, MFC-J690DW, MFC-J6920DW, MFC-J6925DW, MFC-J6930DW, MFC-J6935DW, MFC-J6945DW, MFC-J805DW(XL), MFC-J815DW XL, MFC-J870DW, MFC-J875DW, MFC-J880DW, MFC-J885DW, MFC-J895DW, MFC-J985DW(XL), MFC-J995DW(XL), MFC-L2680W, MFC-L2685DW, MFC-L2690DW, MFC-L2700DW, MFC-L2705DW, MFC-L2707DW, MFC-L2710DW, MFC-L2717DW, MFC-L2720DW, MFC-L2730DW, MFC-L2740DW, MFC-L2750DW(XL), MFC-L3710CW, MFC-L3750CDW, MFC-L3770CDW, MFC-L5700DW, MFC-L5800DW, MFC-L5850DW, MFC-L5900DW, MFC-L6700DW, MFC-L6750DW, MFC-L6800DW, MFC-L6900DW, MFC-L8600CDW, MFC-L8850CDW, MFC-L9550CDW
If you need further assistance, please contact Brother customer service:
Content Feedback
To help us improve our support, please provide your feedback below.
Step 1: How does the information on this page help you?
Step 2: €Are there any comments you would like to add?

Please note this form is used for feedback only.