GX37
| | |
| --- | --- |
| | FAQs & Troubleshooting |
Date: 09/24/2020 ID: faqh00000613_000
How to use the Overlock Foot. (Optional accessory : SA135 / F015N) [Video instructions]
Use when overlock to prevent fabric edges from fraying.
Video instructions for Overlock Foot.
Click on the image to play the video instructions.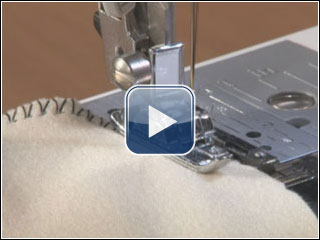 * This movie is being streamed from YouTube. (Opening new window.)
>> For details, please refer to the operation manual.

SA135 / F015N

Manual
BB370, BM-2700, BM2800, BM-3600, BM3700, BM3850, GQ3700, GX37, JX2517, LS-2000, LS-2020, LS-2125/2125i/2129, LS2250PRW, LS2300PRW, LS2350, LS2400, LS-30, LS-590, LX2375, LX2763, LX3014, LX-3125/3125E, MZ53, SM3701, VX3240, XL-2600/2600i/2610, XL2800, XL-3500/ t/ i/3510/3520, XL3700, XL-3750, XL5600i, XM2701, XM3700, XR3774, XR53, XS37
If you need further assistance, please contact Brother customer service:
Content Feedback
To help us improve our support, please provide your feedback below.
Step 1: How does the information on this page help you?
Step 2: €Are there any comments you would like to add?

Please note this form is used for feedback only.