Innov-is NV870SE
| | |
| --- | --- |
| | FAQs & Troubleshooting |
Date: 27/08/2014 ID: faqh00100070_000
How to use the Multi-purpose Screwdriver.
Since the screwdriver can be changed to three different positions, it can be extremely useful for the various machine preparations.
Position "1"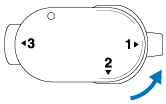 You can install/remove the presser foot holder, needle clamp screw.

Position "2"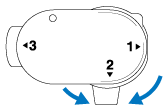 You can install/remove the needle plate.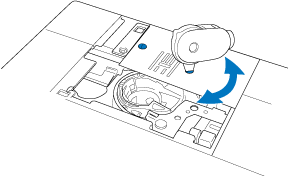 Position "3"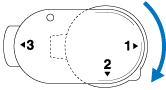 The multi-purpose screwdriver can be positioned over the screw on the embroidery frame to tighten the screw after hooping the fabric or when removing the fabric.

When rotating the multi-purpose screwdriver, do not forcefully rotate it in the direction that it does not rotate; otherwise, it may break.
Innov-is 1500D/1500, Innov-is 2200, Innov-is 4000D/4000, Innov-is 5000, Innov-is I, Innov-is Ie, Innov-is NV2600, Innov-is NV800E, Innov-is NV870SE, Innov-is V3, Innov-is V3 LE, Innov-is V5, Innov-is V5 LE, Innov-is V7, Innov-is XE1, Innov-is XE2, Innov-is XJ1, Innov-is XJ2, Innov-is XV
If you need further assistance, please contact Brother customer service:
Content Feedback
To help us improve our support, please provide your feedback below.
Step 1: How does the information on this page help you?
Step 2: Are there any comments you would like to add?

Please note this form is used for feedback only.