How to use the Open Toe Foot. (Optional accessory : SA186 / F060, SA146 / F026N, SA147 / F027N) [Video instructions]
Very convenient for use when doing applique or when sewing along guidelines, such as with paper foundation piecing.
Video instructions for Open Toe Foot.
Click on the image to play the video instructions.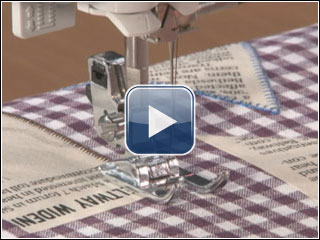 * This movie is being streamed from YouTube. (Opening new window.)
>> For details, please refer to the operation manual.

SA186 / F060 (Metal)

SA146 / F026N (Metal)

SA147 / F027N