Refer to the steps below for information on inserting a scanned image into an Office 2007 application.
How to scan an image and save it:
Open the "Clip organizer".
(Start->All Programs->Microsoft Office->Microsoft office tools->Microsoft Clip Organizer)
Choose the "File" menu, point to Add Clips to Organizer, and then click From Scanner or Camera.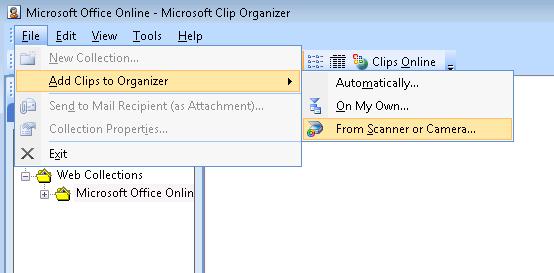 In the Insert Picture from Scanner or Camera dialog box, under Device, choose the scanner.
Click Insert and save the scanned image in the directory of your choice.
How to insert the scanned image in the Office 2007 applications:
Open the Office 2007 applications.
Click "Picture" or "Clip Art" in the "Insert" menu and choose the scanned image file. (Below is an example of Word 2007)