Using this printer it is possible to print on transparanices. To do this, you must load the transparancies into the MP Tray.
The PS driver does not allow you to select the "Transparancy" option.
Using the PCL Driver
From a Windows® applications such as Microsoft Word, click the "File" menu, and then select the "Print" option. You will see a dialogue similar to the one below:
Check the "Properties" button to display the printer driver setting.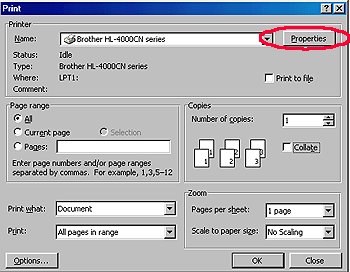 Click the "Paper/Output" tab.
Select the "Paper Tray" pull down menu and click "MP Tray".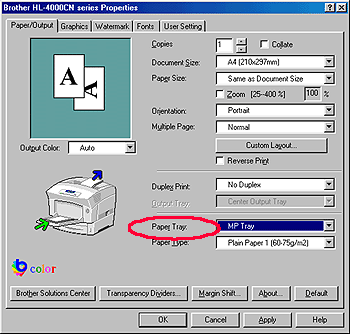 When this screen appears, clock OK.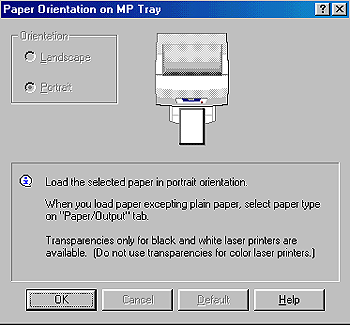 Select the "Paper Type" pull down menu and click "Transparency".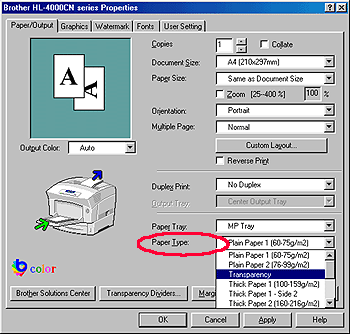 When you have selected the appropriate option, click the "OK" button to return to the print dialogue of your Windows® application.