This message is displayed when the Embroidery frame can not be detected.
Check the following points or solutions
Embroidery frames with factory-coded stickers can be used with My Design Snap.
If you use other frames without factory-coded stickers, the features of this app will not be available.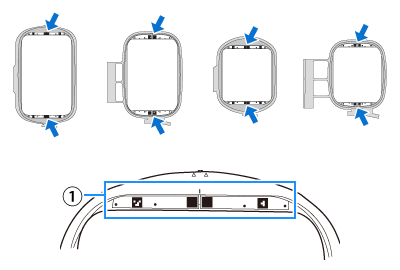 (1) Factory-coded stickers
Make sure that a specially designed embroidery frame with factory-coded stickers for this embroidery machine is used.