How to use the Blind Stitch Foot. (Optional accessory : SA133 / F017N, SA134 / F018N) [Video instructions]
This foot comes in handy not only for blind stitching, but also for sewing fabric edges seams.
Video instructions for Blind Stitch Foot.
Click on the image to play the video instructions.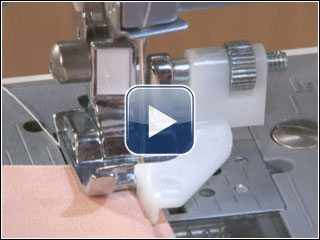 * This movie is being streamed from YouTube. (Opening new window.)

>> For details, please refer to the operation manual.

SA133 / F017N

SA134 / F018N