Learn how to access the online content viewer which shows Canvas Project and Pattern Collection. Cutting data can be imported to CanvasWorkspace for further editing.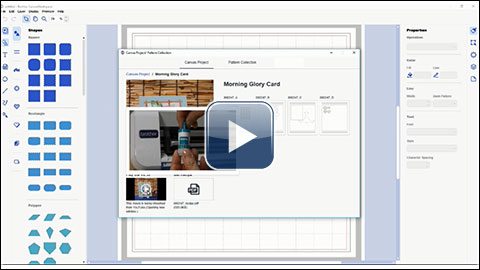 * This movie is being streamed from YouTube. (Opening new window.)
The functions, components or screens shown in this video may differ from the ones that you are using.
Video contents may change without prior notice.