Learn how to create cut data by using the Enhanced Image Tracing premium function to trace an image (purchased separately). The function is ability to trace an image containing portraits, scenery, patterns and multi-colored backgrounds. Get precise traced result by adjusting the tracing area in detail.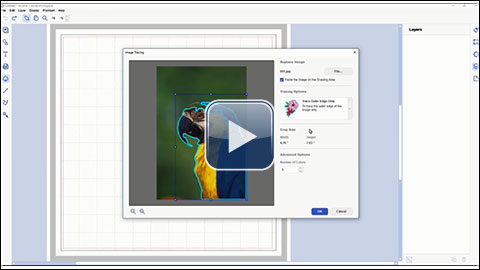 * This movie is being streamed from YouTube. (Opening new window.)
The functions, components or screens shown in this video may differ from the ones that you are using.
Video contents may change without prior notice.