Temporarily change your firewall/security settings to allow network connection.
Your computer's firewall/security software may be preventing the network connection from being established. If you receive firewall-related notifications, we recommend temporarily changing the security settings on your computer to establish the connection.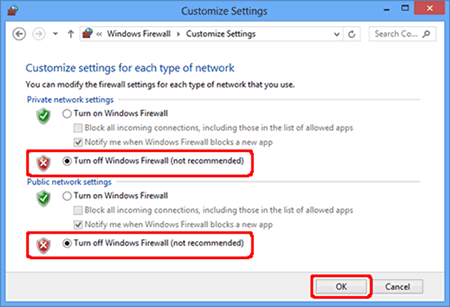 IMPORTANT
Before disabling the firewall, make sure the changes you want to make are suitable for your network. Brother will not take any responsibility for any consequences of disabling the firewall.

When finished, make sure to turn the firewall on again.