To change the sleep time follow the instructions below:
For Windows Users:
Open the printers folder.
Right click on the printer name icon and choose the "Printing Preferences" from the Menu.
Open the Advanced tab and click the Device Options icon.
Choose "Sleep Time" in the Printer Function.
Choose the settings in the Sleep Time to customize your settings.
If you choose "Manual", press the Up or Down Arrow button to choose the time.
Click OK.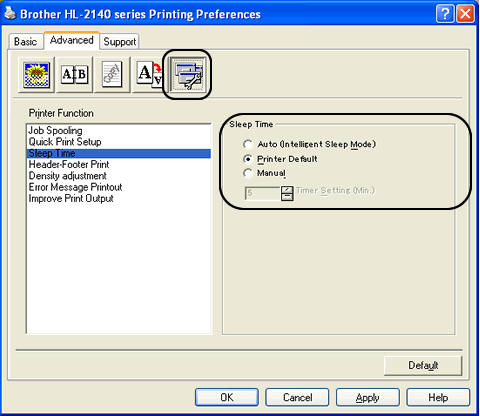 For Macintosh Users:


Choose "Print" from the File menu and open the Print dialogue.
Choose the "Print Settings" option in the Presets.
Open the Advanced tab and choose "Manual" in the Sleep Time.
Enter the time in the text box to customize your settings.
The default setting for timeout is 5 minutes.