Why doesn't my machine turn on when the Power key is pressed?
Make sure that the batteries are inserted with their positive and negative poles pointing in the correct direction.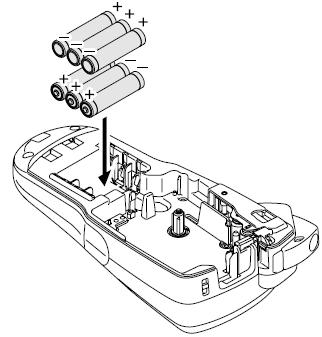 If the batteries are running low, the power will not turn on.
Replace the batteries with six new AAA (LR03) alkaline batteries.