Reducing the print resolution will reduce ink consumption. However please note that the print quality will not be as sharp.

*To change the print resolution,
For Windows Users:

For Windows 2000 users:
Click Start -> Settings -> Printers.

For Windows XP users:
Click Start -> Printers and Faxes.

For Windows Vista™ users:
Click Start-> Control Panel -> Hardware and Sound-> Printers


Right click the printer icon and select Printing Preference.

Click the Advanced tab and choose the color icon.

In the Color/Grayscale section, verify that grayscale is selected when printing a black and white document. If color is selected, ink is wasted unnecessarily.

Click Apply -> OK.
For Mac OS X Users:
Select Print Settings from the print box.
Select Grayscale at Color/Grayscale section.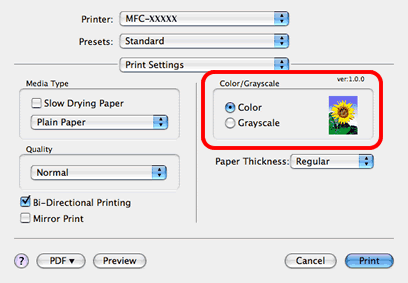 If you are not having a print quality problem, DO NOT clean the print head.