Your fax machine is equipped with a handset that you can use as a regular phone. However, you can also connect a separate telephone directly to your FAX.
You can connect a separate telephone as shown in the diagram below.
Before you connect the external telephone, remove the protective film from the EXT. jack on the machine.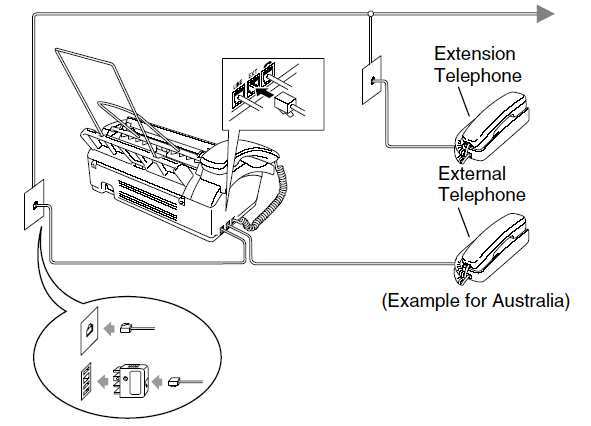 Whenever this phone ( or TAD) is in use, the LCD shows "EXT. TEL IN USE" and if the fax handset is lifted, an alarm sounds.

To disconnect the call on the external phone and switch to the fax, lift the handset and press Hook.