How to use the 5 Groove Pin Tuck Foot. (Optional accessory : SA194 / F069) [Video instructions]
The pin tuck foot, when used with a twin needle, helps you to make perfect pin tucks as well as to sew corded pin tucks on shirts, louses and many home decorating projects easily.
Video instructions for 5 Groove Pin Tuck Foot.
Click on the image to play the video instructions.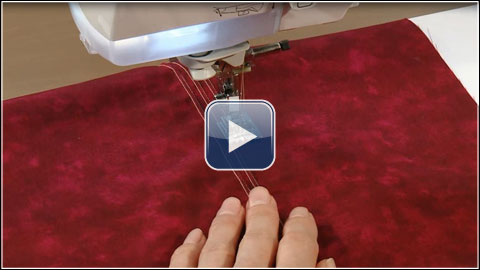 * This movie is being streamed from YouTube. (Opening new window.)
The product or components shown in this video may differ from the ones that you are using.
Video contents may change without prior notice.
You can change the captions settings that are show in the YouTube video by clicking (Captions) .
>> For details, please refer to the operation manual.

SA194 / F069