How to use the Piping Foot. (Optional accessory : SA192 / F067) [Video instructions]
Use the piping foot to attach piping as an edging while sewing, for example, on bags or cushions. The grooves on the foot hold the piping in place as you sew, this is especially helpful when cording is set between two pieces of fabric and then sewn in place.
Video instructions for Piping Foot.
Click on the image to play the video instructions.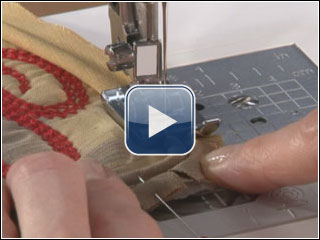 .
* This movie is being streamed from YouTube. (Opening new window.)

>> For details, please refer to the operation manual.

SA192 / F067