Innov-is 50
| | |
| --- | --- |
| | FAQs & Troubleshooting |
How to use the Concealed Zipper Foot. (Optional accessory : SA128 / F004N) [Video instructions]
Allows you to install concealed zippers easily.
Video instructions for Concealed Zipper Foot.
Click on the image to play the video instructions.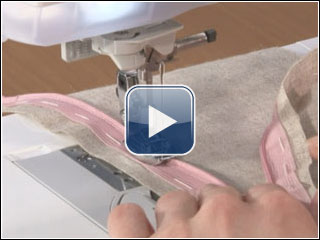 * This movie is being streamed from YouTube. (Opening new window.)

>> For details, please refer to the operation manual.

SA128 / F004N
If your question was not answered, have you checked other FAQs?
Have you checked the manuals?
If you need further assistance, please contact Brother customer service:
Related Models
AS1430S, AS2730S, BC-2100/BC-2100PRW, BM-3500/2600, DS-140, FS101, FS50, FS60X, GS2700, GS2786K, GS3700P, HF37, Innov-is 1500D/1500, Innov-is 50, Innov-is 55P, Innov-is 950, Innov-is 980D, Innov-is 980K, Innov-is A80, Innov-is M380D, Innov-is NV180, Innov-is NV180D, Innov-is NV180K, JS1410, LS-2125/2160, NX-400Q/400, NX-600, QC-1000
Content Feedback
To help us improve our support, please provide your feedback below.