FAX-878
| | |
| --- | --- |
| | FAQs & Troubleshooting |
How do I replace the ribbon?
Replace the ribbon by following the instructions below:
Open the top cover by lifting the lever on the right side of the top cover.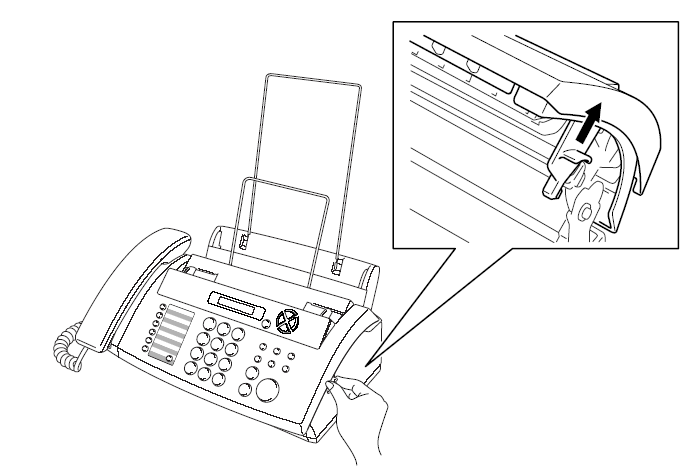 Remove the print cartridge containing the used ribbon and set it upside–down with the blue gear in the upper left corner.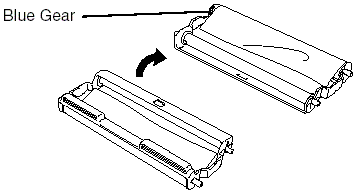 Take the used ribbon out of the cartridge:

Snap out the upper and lower right white spools.
Slide the roll off the blue gear and lower left white spool.
Do not remove the blue gear.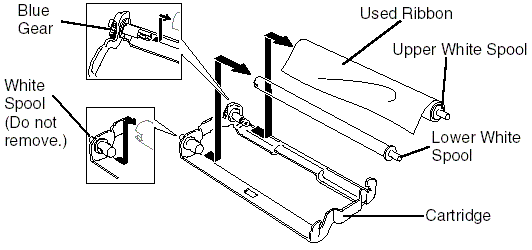 Slide the white elastic off the new refill rolls and set them down with the full roll in the lower position. (The ribbon's shiny side is facing down.)

Remove the white spools from the ends of the used cardboard cores. Then insert them into the same positions in the new cores.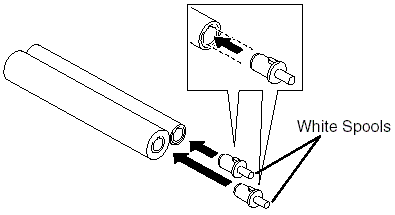 Install the new ribbon in the cartridge:

Slip the lower left cardboard core onto white spool of the cartridge and then slip the upper blue core onto the blue gear of the cartridge.
Insert the upper and lower right white spools into the holders.

Insert the teeth of the white spool into the cutouts of the cardboard core.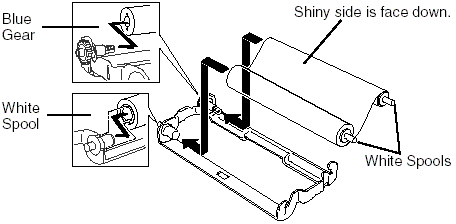 Turn the upper left blue gear anti-clockwise to tighten the ribbon, as shown.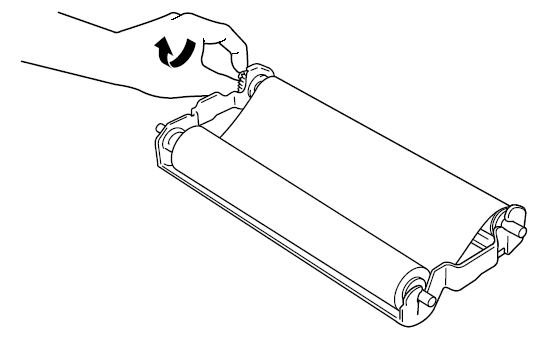 Turn the cartridge over and re-install it in your machine.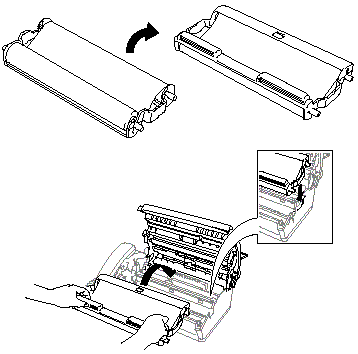 Press down on both sides of the top cover to close it securely.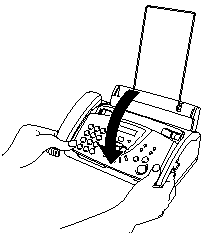 If your question was not answered, have you checked other FAQs?
Have you checked the manuals?
If you need further assistance, please contact Brother customer service:
Content Feedback
To help us improve our support, please provide your feedback below.