DCP-1616NW
| | |
| --- | --- |
| | FAQs & Troubleshooting |
Which connection can I use to print from my device (Android™) using the Brother iPrint&Scan?
In order to use Brother iPrint&Scan, your Android mobile device must connect using a
Wi-Fi connection
* to the same network that the Brother machine is connected to.
*Ad-hoc mode is not supported.
The Brother machine may be connected to the network using either a
Wireless (Fig.1)
network
connection or a
Wired Ethernet (Fig.2)
network connection depending on which connections are supported by your Brother machine.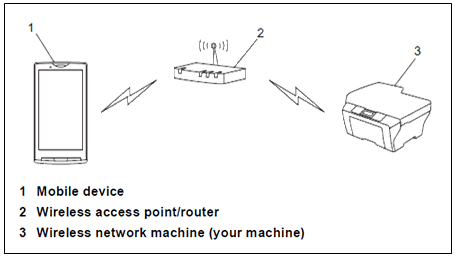 Fig.1 (Brother Machine Using Wireless Connection)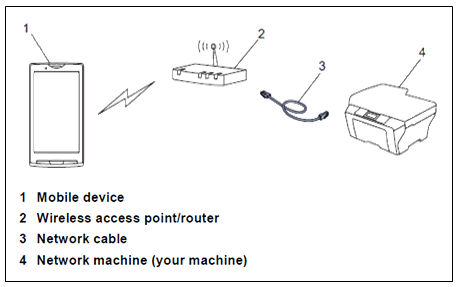 Fig.2 (Brother Machine Using Wired Ethernet Connection)
If your question was not answered, have you checked other FAQs?
Have you checked the manuals?
If you need further assistance, please contact Brother customer service:
Related Models
DCP-1610W, DCP-1615NW, DCP-1616NW, DCP-375CW, DCP-395CN, DCP-585CW, DCP-6690CW, DCP-7045N, DCP-7065DN, DCP-8065DN, DCP-8085DN, DCP-8155DN, DCP-9010CN, DCP-9040CN, DCP-9042CDN, DCP-9055CDN, DCP-J140W, DCP-J315W, DCP-J4110DW, DCP-J515W, DCP-J525W, DCP-J715W, DCP-J725DW, DCP-J925DW, DCP-T500W, DCP-T700W, HL-1210W, HL-1211W, HL-2135W, HL-2250DN, HL-2270DW, HL-3070CW, HL-3075CW, HL-4050CDN, HL-4150CDN, HL-4570CDW, HL-5250DN, HL-5270DN, HL-5350DN, HL-5370DW, HL-5380DN, HL-5450DN, HL-5470DW, HL-6180DW, MFC-1910W, MFC-1911NW, MFC-1911W, MFC-1915W, MFC-1916NW, MFC-255CW, MFC-257CW, MFC-295CN, MFC-490CW, MFC-5490CN, MFC-5890CN, MFC-6490CW, MFC-6890CDW, MFC-7360N, MFC-7362N, MFC-7460DN, MFC-7840N, MFC-7840W, MFC-7860DN, MFC-7860DW, MFC-790CW, MFC-795CW, MFC-8370DN, MFC-8380DN, MFC-8460N, MFC-8480DN, MFC-8510DN, MFC-8860DN, MFC-8880DN, MFC-8890DW, MFC-8910DW, MFC-8950DW, MFC-9010CN, MFC-9120CN, MFC-9125CN, MFC-9140CDN, MFC-9320CW, MFC-9325CW, MFC-9440CN, MFC-9450CDN, MFC-9460CDN, MFC-9840CDW, MFC-990CW, MFC-9970CDW, MFC-J2310, MFC-J2510, MFC-J265W, MFC-J415W, MFC-J430W, MFC-J432W, MFC-J4410DW, MFC-J4510DW, MFC-J4710DW, MFC-J5910DW, MFC-J615W, MFC-J625DW, MFC-J6510DW, MFC-J6710DW, MFC-J6910DW, MFC-J825DW, MFC-T800W
Content Feedback
To help us improve our support, please provide your feedback below.